We're very glad to announce that we've finalized our pre-seed round of funding!

This €410,000 investment enables VideoCV, a talent video-screening tool, to open several new markets in Europe, enhance the product further, and support our growth in the upcoming year.
The investment was led by the Zenith family office, EstBAN, Startup Wise Guys and several international angel investors.
Disrupting the world of HR-tech
We provide an all-in-one tool to screen and manage candidates within teams.
Our AI-powered cloud-based video screening platform aims to simplify the recruiting process and helps to understand the candidate's motivation and personality within the first step of the application process.
Especially in the midst of the contactless world and digital revolution, we are determined to help all candidates communicate their beauty within and at the same time improve companies' interview success rate close to 80%.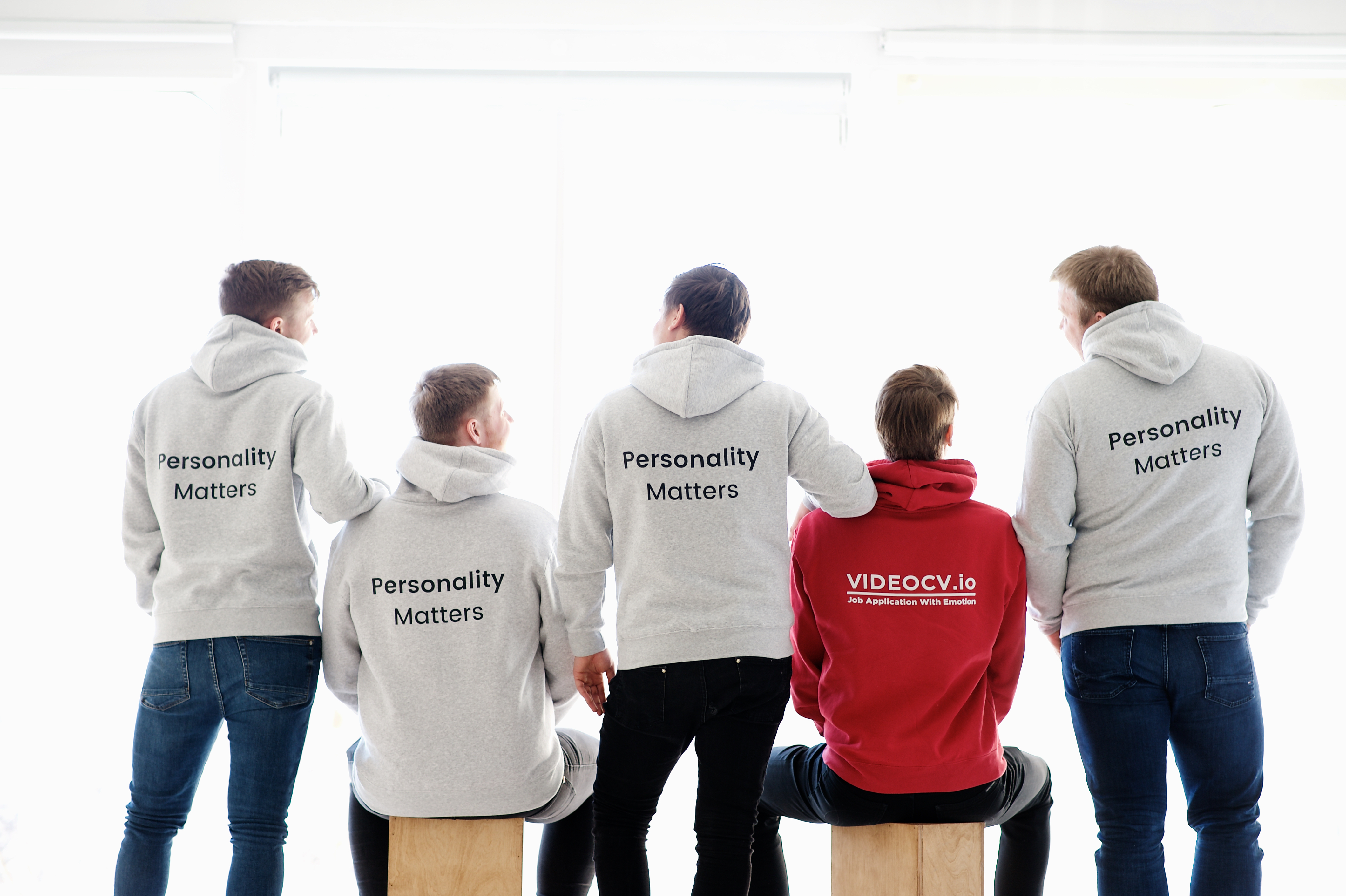 New investment paves a way to enter new markets.
We strongly believe that this investment gives us the right tools and resources to level up our sales strategies and product development.
Thankful to the investors, who believe that we are on the right track and we can impact current recruitment strategies by offering asynchronous video screening tool.

The diverse background of VideoCV investors give the team a lot to be excited about, Hans Kristjan Velling, the SM and co-founder of VideoCV says:

"The investors who joined the rocketship have a background in our target industries as well as been investors of some highly successful start-ups, which makes us really happy and shows that we are on the right track," Velling says.

VideoCV services have been used by a wide variety of companies, from manufacturing companies to law firms.
Including large corporations like Sportland, Ericsson, and government agencies among others.
A note from our CEO
Kristian Kalle, CEO, and Founder of VideoCV:
''In securing a pre-seed investment round, VideoCV.io is getting the resources it needs to both scale and advance the mission of bringing employers to candidates and to help recruiters make better hiring decisions. I'm beyond excited for these developments and the opportunities for growth we now have.''
An investor with 10 years of global recruitment experience was drawn in by the fact that we are promoting the right cause and pushing in the right direction:
''We believe in the founding team's ability and capabilities to shake the innovation in the HR world. VideoCV promotes the trend that is happening in the world of recruiting, which is personality over skills.''


Join the VideoCV movement
We are hiring - if you want to join us on our journey feel free to reach out!
If you want to level up your recruitment strategies - book a demo and lets have a chat!